10 comments posted by legofish at 02:34 PM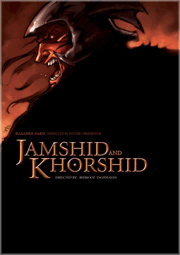 I recently discovered the great art of 22-year-old Soheil Danesh (thank to Reveal), and I'm in love with his atmospheric cg illustrations. Among his work is this poster for "Jamshid & Khorshid", a full-length animated feature with ancient Persian themes (the first of its kind in Iran) that has been in the works for a few years and despite being completed, its release has been held up by unknown reasons. Also check out his storyboards. I was told that Soheil will soon be working on his submission for the Project 300 gallery as well.
p.s. Soheil has a deviant art gallery and a personal website as well that I think he's still working on.