posted by legofish at 11:05 AM
We're trying a new thing here at Project 300. From now on, we're going to have mini-interviews (conducted via email unless otherwise stated) with the artists that we feature.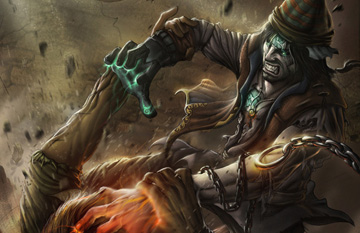 The first artist we're interviewing is Saeed Jalabi. I first stumbled upon his art through the website cgarts.ir, and I was very impressed by the amount of detail in some of his works. Here's his answers to our questions:
How did you get into illustration?
Like a lot of my friends and other illustrators I loved to draw as a kid, and my school books were always filled with drawings. I've never received any formal training and since the beginning I wasn't interested in going to art classes because I think these classes kill your creativity. I didn't study arts in high school either, but I always practiced my drawings on the side. It's been about 2 years - since I started going to University - that I have been illustrating professionally.
Who are some of your favorite artists who have influenced or inspired you?
I've always liked collecting illustrations of foreign artists. Works of Boris Vallejo and Frank Frazetta really expanded my perception of the field. I worship artists like Dale Keown, Ashly wood, Carlos huante, Joe Madureira, and Mike Mignola.
How do you describe being an illustrator in Iran? What sort of opportunities are there for an Iranian illustrator?
Iran has some really talented illustrators, but due to lack of government or corporate support, not having proper learning centers, and a lot of other factors their numbers are small. Right now there is an emerging gaming industry in Iran. Graphic and concept artists play a big role in this industry. Comic art is also slowly becoming more common among artists and only needs more support and investment. Sadly our animation industry - despite numerous talents and a lot of potential - is always under-funded and has nothing to say.
Despite all these restrictions, I can say that all these guys who are working for private animation studios or for the press or other places, have always followed their passion and have tried to raise their work quality up to international levels.
What's your favorite personal piece of work?
It's really hard for an artist to say which of his works he likes the most, or say he's completely satisfied with one of them. I personally like the feel of "I'm not done yet", this also got published in the April issue of 2D Artist.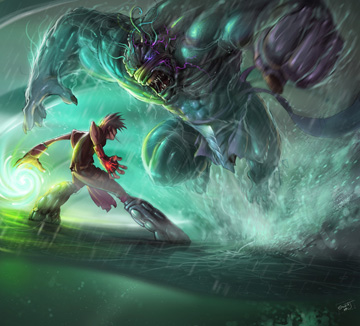 check out some of Saeed's other work on his Deviantart gallery.